Masoud Kalantari, PhD
Director Engineering NCS Multistage
"I was fortunate to work with Jan Eden for about two years, where Jan showed me the essence of executive leadership. Jan was, and still is, a tremendous mentor with invaluable insight into different business aspects, from communication, motivation, and business development, to management and leadership. I highly recommend Jan for business leaders for her ideas, industry connections, mentorship, business development and sales skills. She truly brings substantial value to organizations in a short amount of time."
Robin Finley
Executive Director & Vice President of Operations, Finley Inspection Services Ltd.
"Jan fully understands what it means to be a 21st century leader and has been instrumental in shaping my evolution as an executive. During my time at previous employer struggled to achieve the professional development I was seeking. Jan accelerated the transformation of my mindset from tactical to strategic and from mid management to executive. One of Jan's many talents is her ability to connect people, whether it is directly through her personal network or the innovative events she facilitates."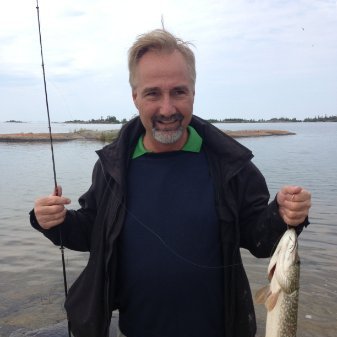 Henry Dunfield
President CEO, HD Energy
Calgary, AB
"Jan and I began our work together when the price per barrel had dropped to $19 per barrel. At that time she helped me to heal from a previous business partnership that had gone in a different direction. I was probably at my lowest point of rebuilding my company plus my self esteem and self confidence. Together we began rebuilding. She taught me so much about myself and the impact my belief in myself had on what I attracted into my life. I learned to trust myself all over again. It was a slow process but I now feel without Jan's coaching it would have taken a lot longer to realize the exceptional gifts I have in spotting excellent business opportunities that inevitably create financial growth. One of the greatest lessons learned from Jan is that who I attract into my business is a reflection of me. Don't hesitate to hire Jan Eden. You will be gratefully amazed at the positive transformation you will experience."
Gary Gradley
Founding Partner/CEO, The Delta Synergy Group
"Canada's Premier Performance Enhancement Company"
Burlington, ON; Vancouver, BC and Cochrane, AB
"Jan worked with me for over a year which proved to be a most valuable experience. With her skills of clarity and discernment, insight and expertise she showed me the value of shifting my personal and professional perceptions. This allowed me to become the observer of my life and business and see what I was not doing and not hearing that would inevitably sabotage my ultimate goals and objectives. Some of the astute business mechanisms Jan gave me were how to:
Clean up "messes" in my company and my personal life
Establish loyal customers for life
Hire dedicated employees
Identify and clarify the roles and responsibilities of our Management Team
Earn the respect of my employees by honouring my employees
Bring balance into my day to day working life
Work backwards from the point of arriving
Jan is a "Big Thinker". Her conviction is she believes anything is possible with the right proactive strategy and action plan. Her pragmatic process based on years of business and coaching experience was very impressive. I always felt honoured at the highest level. She exceeded my expectations by delivering maximum value and doing what was right for me.
At times she was more dedicated to the process than I. She definitely "walks her talk" which I respected the most. The financial investment made was most worthwhile. I would highly recommend Jan Eden for those who want to develop beyond their edge in business and life."
Mark Nicklom
"Jan's secret is she simply empowers you. She has given me the strength and confidence to believe in myself, to ask the difficult questions, to stand up and risk being wrong when asking why, how who and when. Jan is a true friend whose support and mentoring have allowed me to reach the level of success I have."
Mark Nicklom
"Jan's secret is she simply empowers you. She has given me the strength and confidence to believe in myself, to ask the difficult questions, to stand up and risk being wrong when asking why, how who and when. Jan is a true friend whose support and mentoring have allowed me to reach the level of success I have."
Jesse Powell, BSc
Business Development Manager, NCS Multistage
"From day one of the Competitive Visibility workshop/course with Jan, I immediately felt my sales strategy strengthening. This workshop made me very aware of how to improve on the small things and enabled me to make the jump from a salesperson into a sales professional and a Trusted Advisor. Since the workshop I have been promoted to Business Development Manager and continue to work with Jan in supporting me in thinking differently while utilizing her proven techniques and creative ideas. I now exude the confidence she awakened in me when communicating with decision makers. I highly recommend working with Jan to take individual sales capabilities or sales team's skillset to the next level."
Bob Norris
Executive, MTS/Allstream
Winnipeg, Manitoba
"Jan presented a 'Higher Sales and Marketing' presentation to a group of top Allstream sales people. Her enthusiasm and passion for her work was very evident and contagious. Her delivery was both entertaining and thought-provoking. It is evident that she puts 100% of herself into whatever she does. Jan is clearly catalyst who can effectively inspire people to achieve all of their potential."
Rick Bergeron
Re/Max Realty Professionals
"Jan has taught me that opportunities to excel are always available. The difference is recognizing them when they show up and how to take immediate action. Jan has moved me from being a sales enthusiast to well on my way to becoming a real estate expert in growing and sustaining a multimillion dollar real estate business. I encourage others to work with Jan and discover for themselves how to move out of wishing and hoping and attract unbelievable outcomes."